25YLOKI PARIS
INADE – BAD SECTOR – S.E.T.I. – FJERNLYS – CIRCULAR – PHELIOS
Loki Foundation is celebrating its 25th anniversary in Paris.
Join us for two nights of finest Deep-Audio and Ambient tunes on Friday September 9th and Saturday September 10th, with:
####################
++ Friday Sept. 9th ++
####################
INADE – Special "Aldebaran" 20th anniversary set
CIRCULAR
PHELIOS
19:30
* limited seats *
L'Auguste Théâtre
6 impasse Lamier – 75011 Paris
Métro: Philippe Auguste
http://augustetheatre.com/
####################
+ Saturday Sept. 10th +
####################
INADE
BAD SECTOR
S.E.T.I.
FJERNLYS
19:00
Le Petit Bain
7 Port de la Gare – 75013 Paris
Métro: Quai de la Gare / Bibliothèque François Mitterrand
http://www.petitbain.org/
####################
Tickets
####################
Combo tickets (Friday & Saturday): presale only, limited – 39€
Saturday ticket: 20€
There will be no Friday-only tickets.
Tickets are available at http://25yloki.bigcartel.com/
Here is the new link to the FB event for the celebration of 25 years of loki-found in Paris.
https://www.facebook.com/events/1640977749556195/
ENJOY THE 25YLOKI-TRAILER
FJERNLYS
FOUR – One Unearthly Room 2xCD / 2xCD + T-Shirt BOXSET
order BOX    order 2xCD    buy at Bandcamp

Five years after the last full-time album of Fjernlys, the Leipzig based outfit returns with new recordings. Fjernlys' attention to detail is typically exquisite here: the looped bowing of a cello provides a droning bassline beneath pitch-bent chimes and melodic pads. Clear homogenic sounds creeping deep organic rhythms with lovely effects have been incorporated in a poetic ambiance guided by brilliant vocals. A collaboration with Peter Bjärgö on vocals for 'The Fervid Flood' intoning a new and inspiring way of recordings and production. FOUR appears to have abandoned tracks that aim to move bodies in favour of ambient songs that aim to move hearts. Atmospheric and sensitive Ambientsongs with accented percussion elements, vibraphone sounds and viola supplements to set the electronic soundscapes into wonderfully concentrated and organic pieces. Swimming beneath Fjernlys' ambient arrangements is a primordial cosmos of sonics: the falling of rain outside a window, the tumble of unknown random oscillations, a whirl of ebow guitars. The hustle and bustle of these sounds ground the grandiose orchestration on the record and give it an abstract sense of the transcendental space. On the second CD are remixes of 4 tracks from the album, revisited by Kammarheit, Peter Bjärgo, S.E.T.I. and Herbst9. Every single interpretation these artists made completes the puzzle of this release to its entire form of One Unearthly Room.
LOKI 63, Comes in 8 panel Digifile, Special Edition Boxset incl. T-Shirt
CD ONE
Unearthly & Floating
Revelation
The Rays
The Adventurous Heart
The Fervid Flood
Reshape A New World
The Hour
A New Plane
CD TWO
The Hour (Kammarheit RMX)
The Fervid Flood (S.E.T.I.'s Earthly RMX)
The Adventurous Heart (Herbst9 RMX)
The Rays (Peter Bjärgö RMX)
The Fervid Flood (S.E.T.I.'s Unearthly RMX)
________________________________________________________________________________________________________________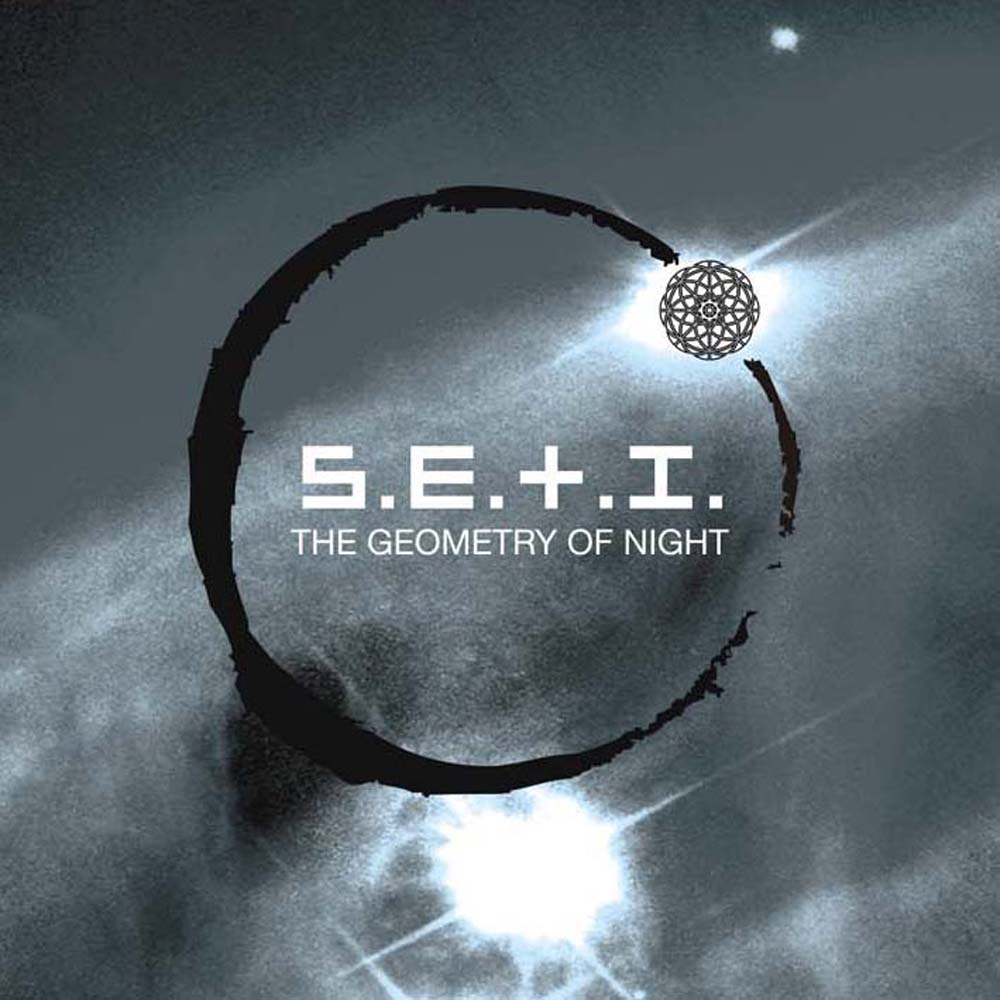 S.E.T.I.
 The Geometry of Night 2xCD   order @ deep-audio

First released in 1996, `The Geometry of Night´ is the second album of Andrew Lagowski´s deep space sound project which marked a reference point to his works under the name LAGOWSKI. A classic album with laid back percussion, finely-tuned electronics, dark atmospheric synth waves and soundscapes. All constructed around a central premise; 'The Geometry of Night' perfectly describes the themes of night sky surveys, surveillance operations and radio telescope disinformation with the advice to keep a wary eye on the dark side of human nature. This is a remedy for the lonely nights staring at your social interface, the melancholy for lost opportunities and a hope for what lies beyond the nearest nebula.
This newly re-mastered edition includes the sister album `Companion´ with more than 60 minutes of new material. The concept involves companions, bound together by molecular chains, enveloped in dark matter and history. Swirling endlessly within infinite illuminating spirals. Their BrEAUTalitY – answerable only to the laws of universal physics and spiritual cosmology. A stunning soundtrack of deep hypnotic drones, textured layers of noise and space transmissions. Moving extra terrestrial sound research to its deepest core!
This double CD set comes in a nice 6-panel digifile. Mastered at Secretlab.
Tracklist:
CD 1 The Geometry of Night
Fire Night
String Theory
Music Box
Cobalt
Fl.13
Pryaer
Mare Crisium
Metastorm
Lofly
CD 2 Companion
SN 1993J
Sirius B
Cygnus X-1
Roxs 42Bb
RR Caeli Cataclysmic Variable
SN 1993J Revisited
Nemesis
LOKI/PAS 39
_________________________________________________________________________________________________________________
LOKI/DEEP-AUDIO POP UP STORE LEIPZIG WITH TWO INADE PERFORMANCES!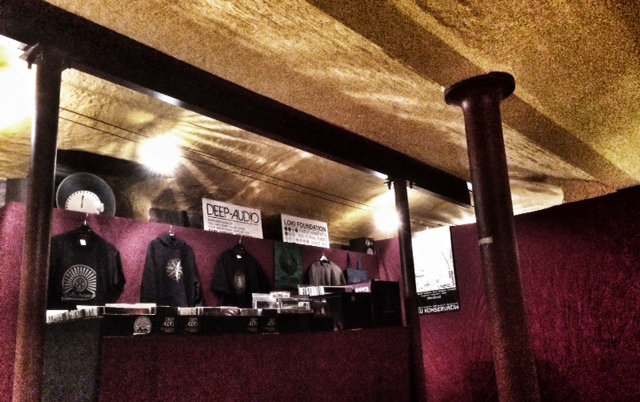 LOKI & DEEP-AUDIO @ WGT Leipzig 23.-25. May 2015:
This year you won't find our stall at the AGRA area. We will open again our office/studio for three days during the festival. Right now we are changing the rooms into a store/venue. Our store is located at Dufourstrasse 15. It is pretty close to all the WGT hotspots in the centre and and the South of Leipzig (5 min walk from Tram-station Südplatz).
The opening hours:
Saturday, May 23rd 12:00 – 18:00
*Live concert 15:00 – Knut Enderlein (INADE) performing an exclusive set based on the album 'Aldebaran'
Sunday, May 24th 12:00 – 18:00
*Live concert 15:00 – René Lehmann (INADE) performing an exclusive set based on the album 'The Crackling of the Anonymous'
The concerts are FREE of entrance and there is no WGT-wristband necessary! The capacity for the concerts is limited to 50 people for each day. Please be there in time to make sure you are in for the gigs. As always: feel free to come and browse our full stock, checking new releases (tba soon!), listen to some good music and having a drink.
///
Dieses Jahr werden wir keinen Stand auf der AGRA machen. Dafür öffnen wir wieder unser Büro/Studio für drei Tage während des Festivals. Im Moment bauen wir dafür gerade um, damit rechtzeitig ein schöner Laden/Veranstaltungsort fertig wird. Unser Laden befindet sich in der Dufourstraße 15 und ist parallel zur Liebknechtstr. gelegen (5 Minuten Fußweg von der Haltestelle Südplatz entfernt).
Die Öffnungszeiten:
Samstag, 23. Mai 12:00 – 18:00
*Live Konzert 15:00 – Knut Enderlein (INADE) mit einem exklusiven Set, basierend auf dem Album 'Aldebaran'.
Sonntag, 24. Mai 12:00 – 18:00
*Live Konzert 15:00 – René Lehmann (INADE) mit einem exklusiven Set, basierend auf dem Album 'The Crackling of the Anonymous'
Der Eintritt zu den Konzerten ist FREI und es wird KEIN WGT-Bändchen benötigt. Die Besucherzahl für die Konzerte ist auf jeweils 50 begrenzt. Bitte seid pünktlich, wenn Ihr dabei sein möchtet. Ansonsten: kommt vorbei, durchstöbert unseren kompletten Bestand, sichert Euch neue LOKI-Veröffentlichungen (Info folgt noch), hört gute Musik und für Getränke ist auch gesorgt.
_________________________________________________________________________________________________________________
AVAILABLE: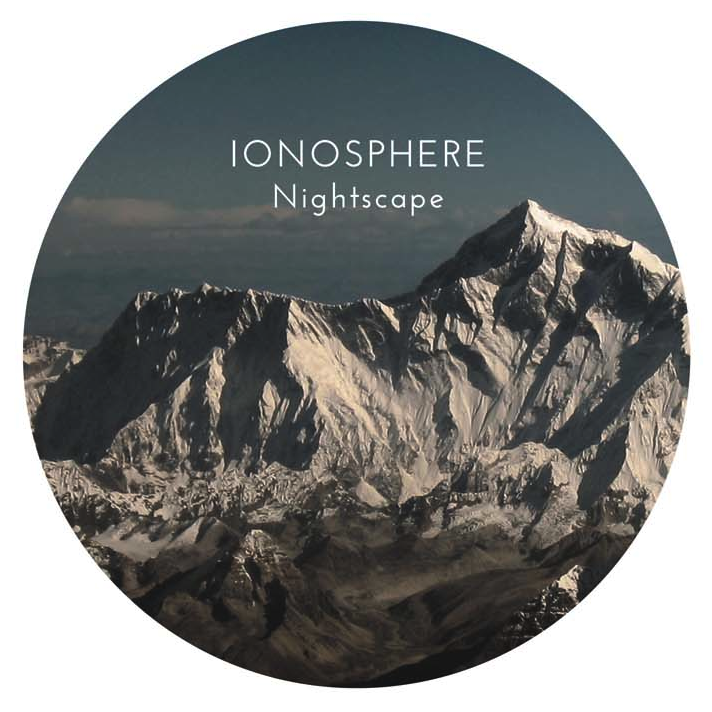 IONOSPHERE
Nightscape CD order@deep-audio
Eight years since the last release in 2007, Ionosphere has now returned with its third full length album. It follows the path of previous works focusing on deep, shivering, cosmic sound waves and moves further with the inclusion of an emotional core. Expansive drones, drifting melodic soundscapes, ominous sonic undertones and vocal transmissions intersect with densely concentrated rhythmic pulsations that emphasize the sculptural nature and deep atmospheric scope of the 11 tracks.'Nightscape' is a soundtrack that transports the listener on an epic journey far away into spaces and environments where lights and noises move and circulate slowly while the night embraces everything.
Comes in elegant 6-panel digi-sleeve
Tracklist:
Watch the World
Polarized Light
Radio Altitude
Vast Winds From Beyond
Ephemeral Lights
The Silence Underneath
Orbit Determination
Xi Scorpii
Sagan Station
Palilicium
Into Endless Night

_________________________________________________________________________________________________________________
NEW IONOSPHERE TRAILER:
___________________________________________________________________________________________________________________
LISTEN:
___________________________________________________________________________________________________________________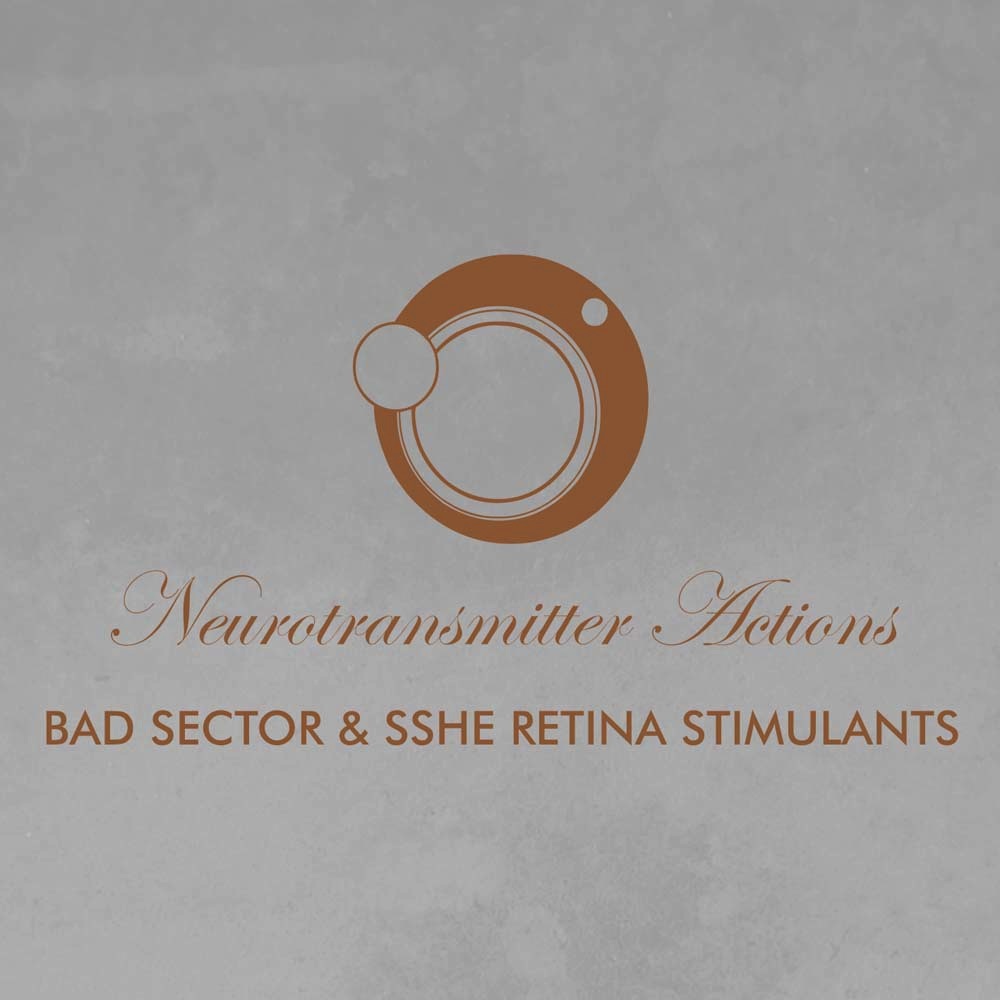 BAD SECTOR / SSHE RETINA STIMULANTS
Neurotransmitter Actions CD  order@deep-audio
Originally released in 2000 this long sold out collaboration work is now available again and brings back some fine piece of well crafted deep sounding electronica from Italy. The BAD SECTOR tracks of Massimo Magrini building up again a sonic cathedral of sub-harmonic drones and rhythms while Paolo Bandera of SSHE RETINA STIMULANTS/SIGILLUM S dissects precisely the frequency oscillation and adds an intense and contemplative manifest of digital noise to the second part of this split-work. This is an outstanding example in sound research by two of the most important masterminds of the Italian electronic music scene.
The CD is presented in a beautiful cardboard package with bronze-foil print.
Tracklist:
01.Silence (0:11)
02.Bad Sector -Neural Broadcaster (7:35)
03.Bad Sector -Dopamine 6U47 (5:13)
04.Bad Sector -Spikes Oscillation (8:40)
05.Bad Sector -Substance 05 (4:30)
06.Bad Sector /Sshe Retina Stimulants -Osmosis(8:04)
07.Sshe Retina Stimulants -Myelinicka Lassitude By Total Peak (2:58)
08.Sshe Retina Stimulants -Ultima Rental From Entropy (4:46)
09.Sshe Retina Stimulants -Gauze Surfing, Next (4:41)
10.Sshe Retina Stimulants -Distant Domain Of Volume (9:30)
11 Sshe Retina Stimulants -Remaining Over Limited Hope (1:41)
___________________________________________________________________________________________________________________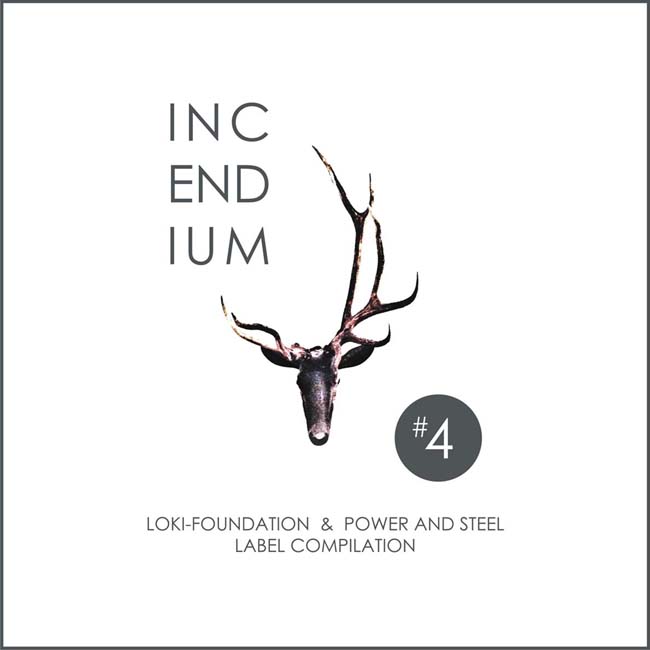 V.A. INCENDIUM IV CD  order@deep-audio

The fourth part in the LOKI/PAS label series! Tracks taken from latest releases plus 3 tracks from forthcoming albums and a mindblowing live version of Bad Sectors AMPOS which is unreleased so far.
001 NORTHAUNT If Only My Heart Were Stone (excerpt)
002 CIRCULAR Retreat From Reality
003 INADE The Collision Of Conscience
004 HERBST9 Kima Šuškalli Ukattimanni Šittu
005 FJERNLYS Revelation
006 S.E.T.I. Powder Canyon
007 BAD SECTOR Ampos – Live
008 FIRST LAW Low Spirits Meme (excerpt)
009 PREDOMINANCE Pandemonia Dawning
010 IONOSPHERE Polarized Light
011 SVARTSINN Ashes Of The Late World (excerpt)
012 LAND:FIRE Causing
013 BAD SECTOR October 4, 1957
014 S.E.T.I Final Trajectory (excerpt)
001 from The Borrowed World CD & LP   PAS 34
002 from Radiating Perpetual Light CD LOKI 59
003 from Audio Mythology Two CD & LP LOKI 60
004 from Ušumgal Kalamma 2xCD LOKI 56
005 from forthcoming album
006 from Baikal CD PAS 31
007 unreleased live version / original track from Ampos CD PAS 17
008 from A Future so Bright CD LOKI 58
009 from forthcoming album
010 from forthcoming album
011 from The Borrowed World CD & LP  PAS 34
012 from Incandescent Sonic Lodge CD PAS 36
013 from Kosmodrom 2xCD PAS 3____________________________________________________________________________________________________________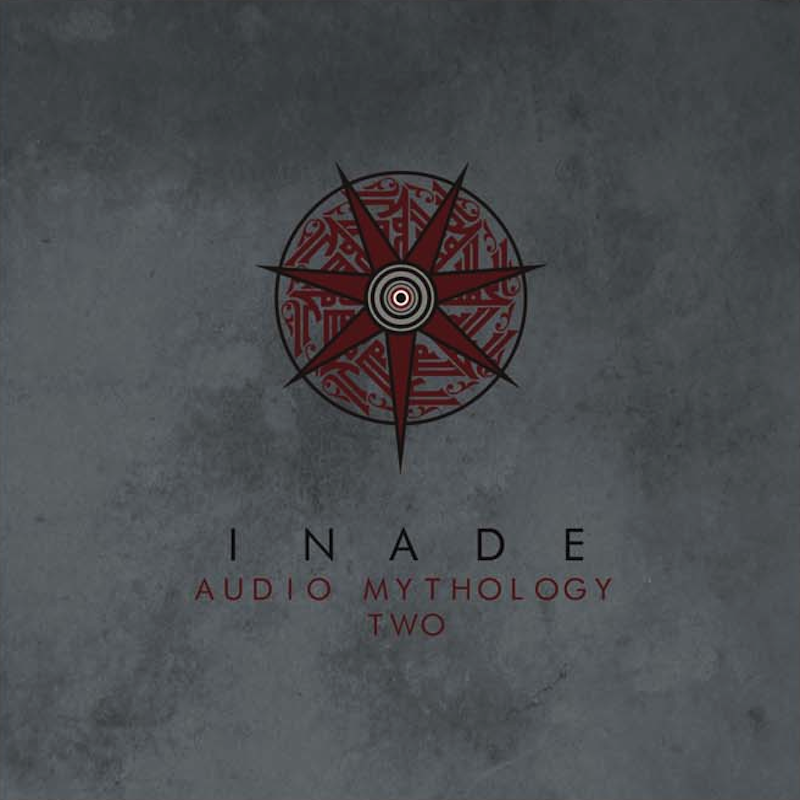 INADE
Audio Mythology Two LP/CD  order
Audi Mythology Two CD  order
The soul of Eternity has a voice. It has a smile that radiates dreams of ancient origin. Its yawn is vast and perilous: to view it is to sacrifice sanity. Infinite eons have passed through its throat, sometimes latticed with tectonic cosmic rumbles, sometimes threaded with dissonant whispers of devious design.
 
It is a place where Desolation strangles Hope with withered fingers.  The soul of Eternity has a voice. It is pure sound convulsion; it is harsh sound vibration. It speaks through Inade. Though its playground is beyond conception, where space and beyond space merge, the foundation for translation is cultivated here, on Earth, by the Masters of Dark Ambient, Inade. Audio Mythology II collects more loose strands and bleak, back-alley diversions, and gives them life. This is the breath of lost souls as they sigh, of shadows as they break into song, of unimaginable gods as they murmur and scheme.
 
The saga of Sonic Pioneers continues with the second part of the collection from the archive of INADE´s sound work. This release focusses on re-structured session material (1997-2011), V.A. compilation tracks (2006-2009, partly re-worked) and finalised studio recordings of live backing tracks (2012-2013).
Available as limited vinyl edition with a different track order and mixing. The Cd will be included as well in slip case with the vinyl.
Edition of 300 copies.
The regular and unlimited CD-edition comes in jewel case and 16-pg booklet.

Mastered by Andreas Wahnmann/SECRETLAB.
Tracklist:
The God´s Script
The Collission of Conscience
The Revelation Lies Hidden
Babylon Encoded
Virescit Volnere Virtus
A Symmetric Dream
Kybalion
Three Million Minds
___________________________________________________________________________________________________________
INADE AUDIO MYTHOLOGY II TRAILER: