TWO NEW RELEASES! PRE-ORDER NOW: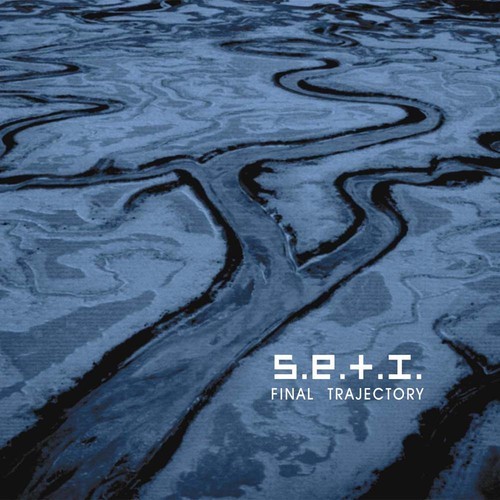 S.E.T.I. Final Trajectory CD  order / info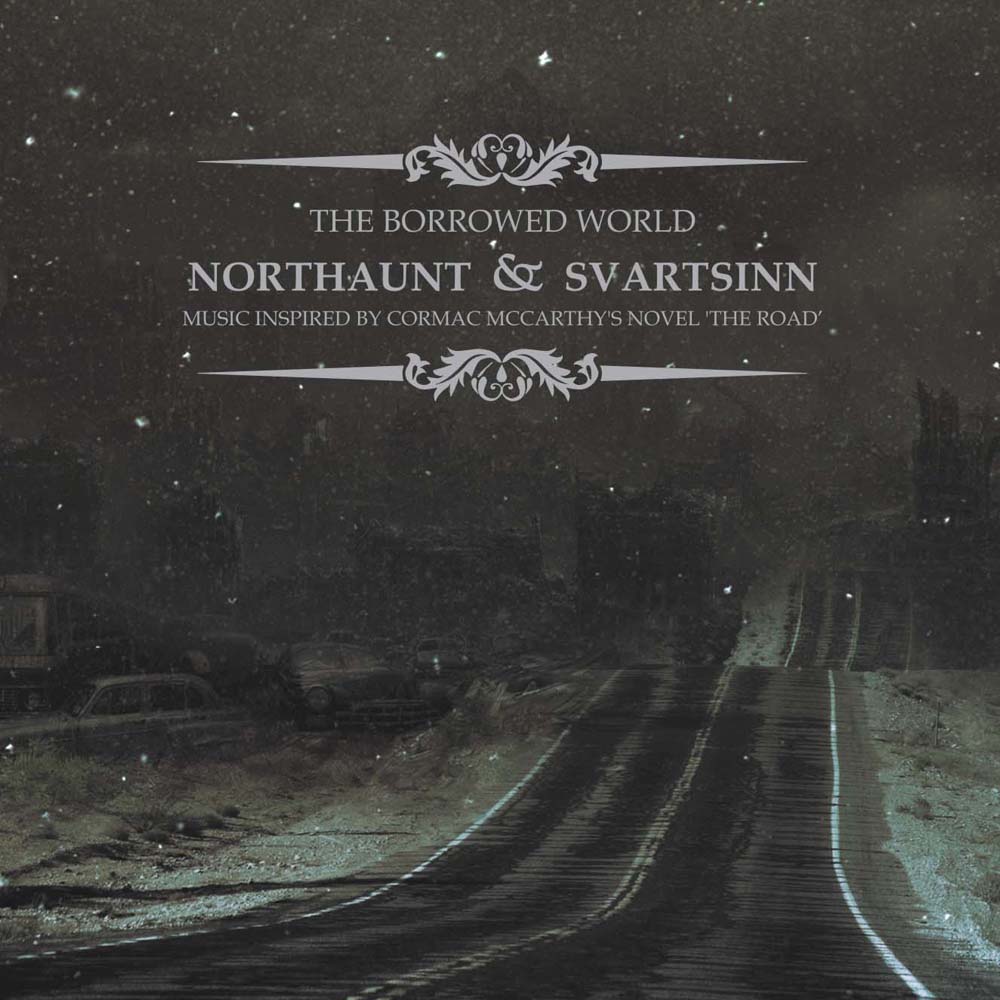 NORTHAUNT/SVARTSINN The Borrowed World LP/CD   order / info
NORTHAUNT/SVARTSINN  The Borrowed World CD      order/info
BAD SECTOR & INADE Live in Leipzig, December 14th: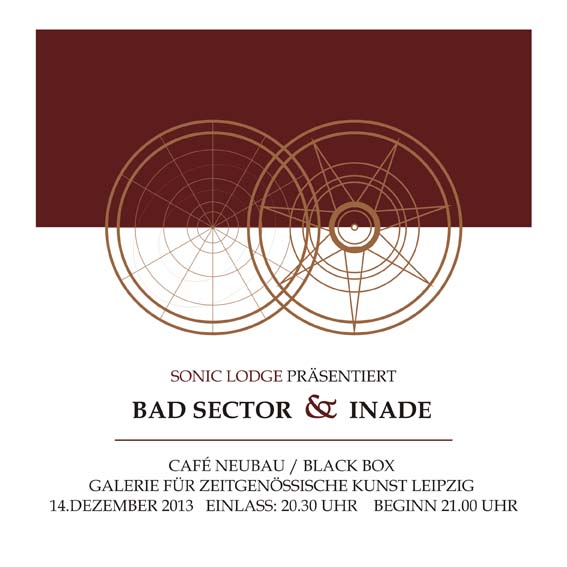 Tickets available now! order @ deep-audio
______________________________________________
BAD SECTOR
Kosmodrom CD/T-SHIRT BOX order @ deep-audio
Kosmodrom CD order @ deep-audio
Originally released in 2005 as a limited CD and CD/MCD edition which has long since sold out. Now available again – remastered and expanded! The 2xCD box includes the original album and the MCD with five extra tracks, which turns the second disc into an additional full length release. Includes 12-page booklet.
In BAD SECTOR's 20 years of existence Massimo Magrini has developed a sound aesthetic of harmonious sonic drones that marked its beginning with the first album AMPOS in 1995. Many releases and a decade later the ground breaking work KOSMODROM was published and sold out within a few months. Dedicated to Konstantin Tsiolkovsky, the Russian pioneer of astronautic theory, the key element in BAD SECTOR´s music (bringing together science and sound) was brought into the foreground with this release. Original Soviet sound devices like the Aelita synthesizer and the electro-optical ANS (which Coil also worked with) were mixed with heavily processed sources from space missions, adding an unearthly human dialogue to the electronics. The sounds on KOSMODROM are deep and droning, pulsating and constantly flowing with processed rhythmic sequences, supported by a bed of radio signal recordings. A timeless masterpiece of deep ambient electronica!
Tracklist:
CD ONE 01 energiya 02 telemetry 03 june 16, 1963 04 baikonur 05 extravehicular 06 vjezna 07 orbiter 08 beacon 09 april 12, 1961 10 kosmos
CD TWO 01 oktober 4, 1957 02 extravehicular 2 03 cosmos 69 04 plesetsk 05 almaz 06 zvezdi 07 kapustin yar 08 tchaika 09 extravehicular 3
_____________________________________________________________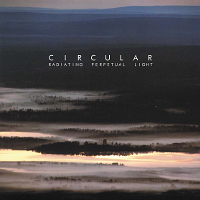 CIRCULAR
LOKI 59
The evolving, dense nature of Circular's sound world is unfolding again with this new work – the first since 2009. Pulsating and deep, reverberant drones, slowly moving guitar lines and rhythms, combined with ambient layers of rich tonal colours were created with an extensive set of analogue and acoustic devices. With his third album Johannes Riedel has entered a region of higher density that produces deeper echoes of sombre oscillation. Radiating Perpetual Light emerges from the desire to sculpt an organic, meditative and deeply ambient environment of mysterious and shapeshifting soundscapes. This is the perfect soundtrack for a dark and glowing sunset.
Available as limited box edition with t-shirt (100 numbered copies) and as regular CD.
Tracklist 1. Dissolving 2. Retreat From Reality 3. Beneath The Luminous Sky 4. Deep Time Illusions 5. From A Concealed Awareness 6. A Retrograde Dream 7. In A Distinctive State 8. All Colours Of Space 9. The Gods Await
_____________________________________________________________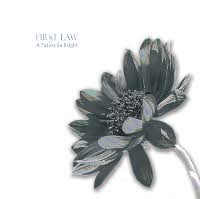 FIRST LAW

LOKI 58
In its 20 years of existence -meanwhile the mastermind Andreas Wahnmann also has been active in several other musical projects- FIR§T LAW released six full length CDs up to now and developed a trademark in sound research that is truly genre defying. The album title and the cover art for this magical 7th album stand in strong contrast to the musical content and the album manifests its ironical and deliberately conflicting nature right from the start. Deep and throbbing rhythmic patterns, endless layers of guitars droning and manipulated vocals are opposed by disturbingly beautiful melodies. The complexity of the recordings just emphasizes its depressing nature and takes the listener on a journey through sound and emotion. A FUTURE SO BRIGHT is nothing less than an outstanding sound-scape that flows like a hallucinatory maelstrom and marks the darkest release of FIR§T LAW so far.The first 135 copies are available with a second disc that features five additional songs. Condemned To Repeat comes as factory produced CD-R with extra jewelcase/cover. Both discs are presented in a nice box.
Tracklist
A FUTURE SO BRIGHT: 1. The Mother Of All Storms 2. Low Spirits Meme 3. To The Heart 4. Doubt
Time Distortions 5. Sewers 6. Whole 7. Confederacy Of Dunces 8. Fortune Frowns You
CONDEMNED TO REPEAT : 1. Condemned To Repeat Part I (Venus) 2. Condemned To Repeat Part II (Persuasion) 3.  Condemned To Repeat Part III (Darkness) 4. Condemned To Repeat Part IV (Club) 5. Condemned To Repeat Part V (Confide)
_____________________________________________________________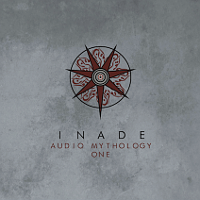 Inade
Audio Mythology One LP/CD order @ deep-audio
Audio Mythology One CD order @ deep-audio
LOKI 57
There's more to the history of the incomparable Dark Ambient Sound Sculptors, Inade, than meets the ear.
Audio Mythology One gathers unreleased material and compilation tracks, the shards and splintered remnants that litter the cosmic wasteland that is their sonic home. These are essential pieces of the vast network of sound manipulation that fills the blackened soul of night, the heart of primal urgency, haunting and dramatic, abounding with the ethereal mist of unease and dense ruminations that breathe and exhale awe with every resonant pulse. Masterful audio musings.A.M. ONE is an introduction to the archive of INADE's sound work. The first part of this series is focusing on unreleased and now finalised material from the recording period of "The Incarnation Of The Solar Architects" album, V.A. compilation tracks and re-worked studio material of live backing tracks.The vinyl edition comes in gatefold cover folder and includes the CD version as bonus packed in a slipcase. The tracks on the vinyl are mixed in two 22 minutes sets and appear in a different track order as on CD. The material was especially mastered for the vinyl cut.Limited edition of 300 copies only and exclusively available via LOKI/deep.audio and Malignant Records in the States.The regular CD-edition comes in jewel case and 16-pg booklet.
Mastered for CD and vinyl by SECRETLAB.
Tracklist: 1. The Engine Of Inferno 2. Metaspheres 3. Divine Hybrid 4.Nomina Nuda 5. Tenemus 6. Asteroid Probe 7. Ethos Anthropo Daimon 8. The Ocean Of Fate 9. The Tower Of Bones